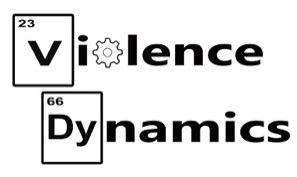 Minnesota is the home base for VioDy.
Instructors (everything is subject to change without notice) include:
Kasey Keckeisen, one of the founders of VioDy, serious martial artists, SWAT leader/sniper and all around nice guy.
Terry Trahan, who personifies combat as weasel-craft. The thinking man's bad ass.
Dr. Tammy Yard-McCracken, lead instructor at Kore Krav Maga, head of Krav Maga Global's women's division and experienced trauma counselor.
Randy King, head instructor at KPC Self-defense, and experienced doorman. Also Canadian, so you know he'll be very polite.
And a former jail guard who wrote some books.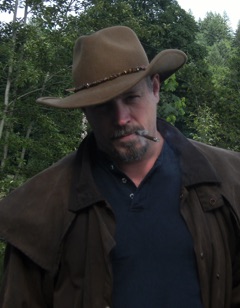 Former jail guard. And cowboy.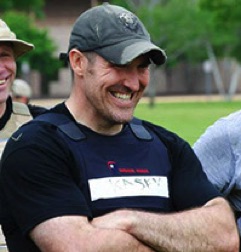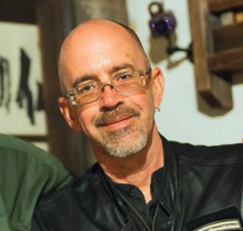 TENTATIVE CURRICULUM
DAY1. THURSDAY 19 OCTOBER 2017
Session Title Time
1.1 Introduction/ Safety Briefing .5 hr
1.2 Introduction to the drills 1 hr
1.3 Context of Violence Talk 1 hr
1.4 Structure and Power Generation 1 hr
1.5 Targeting and Effects 1 hr
1.6 Violence Dynamics 1 hr
1.7 Counter-Assault 1 hr
1.8 Debriefing
DAY 2. FRIDAY 20 OCTOBER 2017
Session Title Time
2.1 Daily Brief .5hr
2.2 Conflict Communication 3.5hr
2.3 Logic of Takedowns 1 hr
2.4 Pre-Attack Cues 1 hr
2.5 Edged Weapons 1.5 hrs
2.6 Debriefing
DAY 3. SATURDAY 21 OCTOBER 2017
Session Title Time
3.1 Daily Brief .5hr
3.2 Plastic Mind 1hr
3.3 Force Law 1 hr
3.4 High-End Force 1 hr
3.5 Ground Movement 1 hr
3.6 High-Speed Problem Solving 1 hr
3.7 Environmental Fighting 1 hr
3.8 Debriefing
DAY 4. SUNDAY 22 OCTOBER 2017
Session Title Time
4.1 Daily Brief .5hr
4.2 Advanced People Watching All Day
DAY ZERO
Traditionally, VioDy includes a special day for repeat students. The OGs. You know who you are. This VioDy we will be working on both the handgun and rifle range under Mr. Cabot, who most of you know.
Tentative Schedule:
0700 - Meet at RJ's Breakfast
0800 - Drive to not publicly listed training location
0830 - Set Up (Divide OG's into two groups of 8 shooters) 16 shooters is the most we can have.  If you have never trained with Cabot before I suggest you take advantage of this opportunity.
0900 - Safety Brief - Nomenclature  
1000 - Group A Handgun Range / Group B Riffle Range
1300 - Lunch (Brown bag or left overs from RJ's)
1400 - Group B Handgun Range / Group A Riffle Range
1700 - All OG Social Event.  Bonfire and BBQ at the Harm Farm.  Ramsey County SWAT will provide food.  All money raised will be to buy new helmets and communications for the tactical team
2000 - Instructors drive to lodgings
2100 - Instructor debrief - final prep for Day 1
2300 - Curfew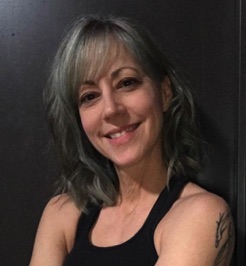 Single Class: US$100
$125 at the door
Not Available for Day 4
Single Day: US$175
Specify Day
$200 at the door
Not Available for Day 4
All Days 1-4: US$485
$525 at the door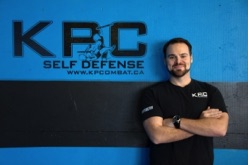 OG STATUS
VioDy is a seminar, but it is also a tribe. Returning students are called OGs, and they get special recognition and privileges. At this meeting of VioDy prime we intend to formalize the process a bit (we're all pretty good at what we do, but not necessarily what you might call organized.)
At the end of your first full VioDy you get your ODIN codename. (That's a Kasey thing, he's a comic book nerd.) At the end of your second, you get your ODIN card and are officially an OG. At the end of your third, well, some of you will find out in October.
OG privileges:
• A discount. E-mail me with your ODIN codename and dates you attended and I'll send you the discounted PayPal link.
• Breakout sessions and private lessons. We have extra instructors. Most of the time one or two will be available. If you've already attended a class and would ike to go deeper or do something else completely, as an OG you can request a free private lesson.
• As an OG, you have access to Day Zero.